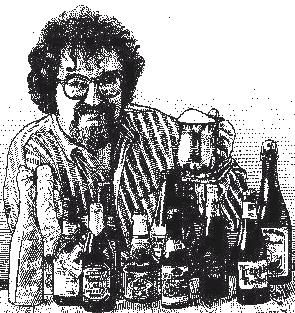 Saturday March 12, 2005
Michael Jackson – Michael Jackson's Great Beer Guide (Tutored Beer Tasting)
Penn Museum – (215) 898-3900
Museum Catering, 3260 South St. Philadelphia, PA
Come hear international beer expert Michael Jackson, and taste exciting pairings of contemporary microbrews with foods that complement them. This tutored section will be followed by a general tasting of additional microbrews from the US and around the world complemented with food from Museum Catering Company. Guests must be 21 years of age to attend. Three seatings. Advance reservations required.
Tickets at the Annenberg Center after February 1, 2005 $45
Scott,

Here is some info for immediate release to the first State Brewers:

I just received my "Book & the Cook" flyer from U of Penn, announcing the annual beer tasting with Michael Jackson. The 15th annual–gee, we must've attended the first annual! Do you want me to scan it and send it to you? It is coming up on March 12. Cost is $45. Do I detect a club function coming up?

Cheers,
Jeff